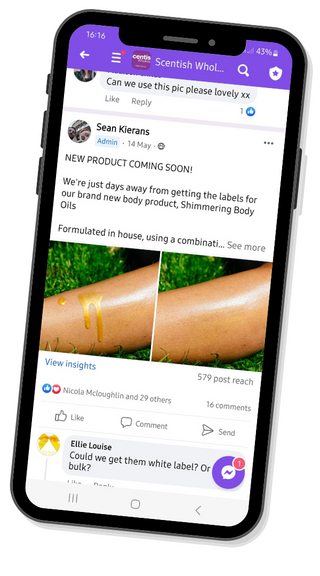 A helpful community
We've created a Facebook group just for our wholesale customers, a place where you can ask questions, share tips and tricks, and get the latest news and updates from us on new products, offers and deals before anyone else.

We also regularly do Live Q&A's, Business Workshops, and Info posts to help with product and general business knowledge.

And you can speak directly to Nicola and Sean, the owners of Scentish Wholesale.